Membership and Benefits
Release Date: 2.15.18
Providing a Membership Program that Builds Insights and a Knowledge Base for Healthcare Marketers
Greystone.Net is the pioneer in providing digitally focused educational programs and services for the past 20 years. Our membership provides access to invaluable information for professionals working in healthcare marketing, communications, web leaders, public relations, marketing researchers, business development, CRM team members, social media, designers strategic planners and other related titles.
This members-only resource in a one of a kind offering keeping our members connected and current sharing knowledge with colleagues, peers and industry leaders and keeping up with industry trends and market developments. In addition, we provide peer and national comparisons of google analytics data, staffing, budget, etc., and custom analytics dashboards that provide you with foal-focused results.
Greystone offers several membership levels designed to meet your needs during different phases in your digital journey.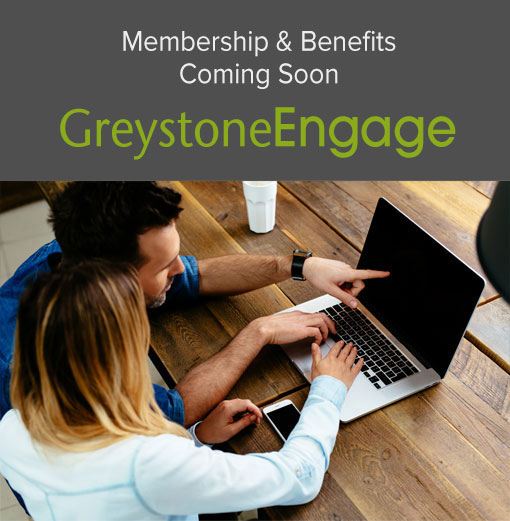 Find the plan that's right for you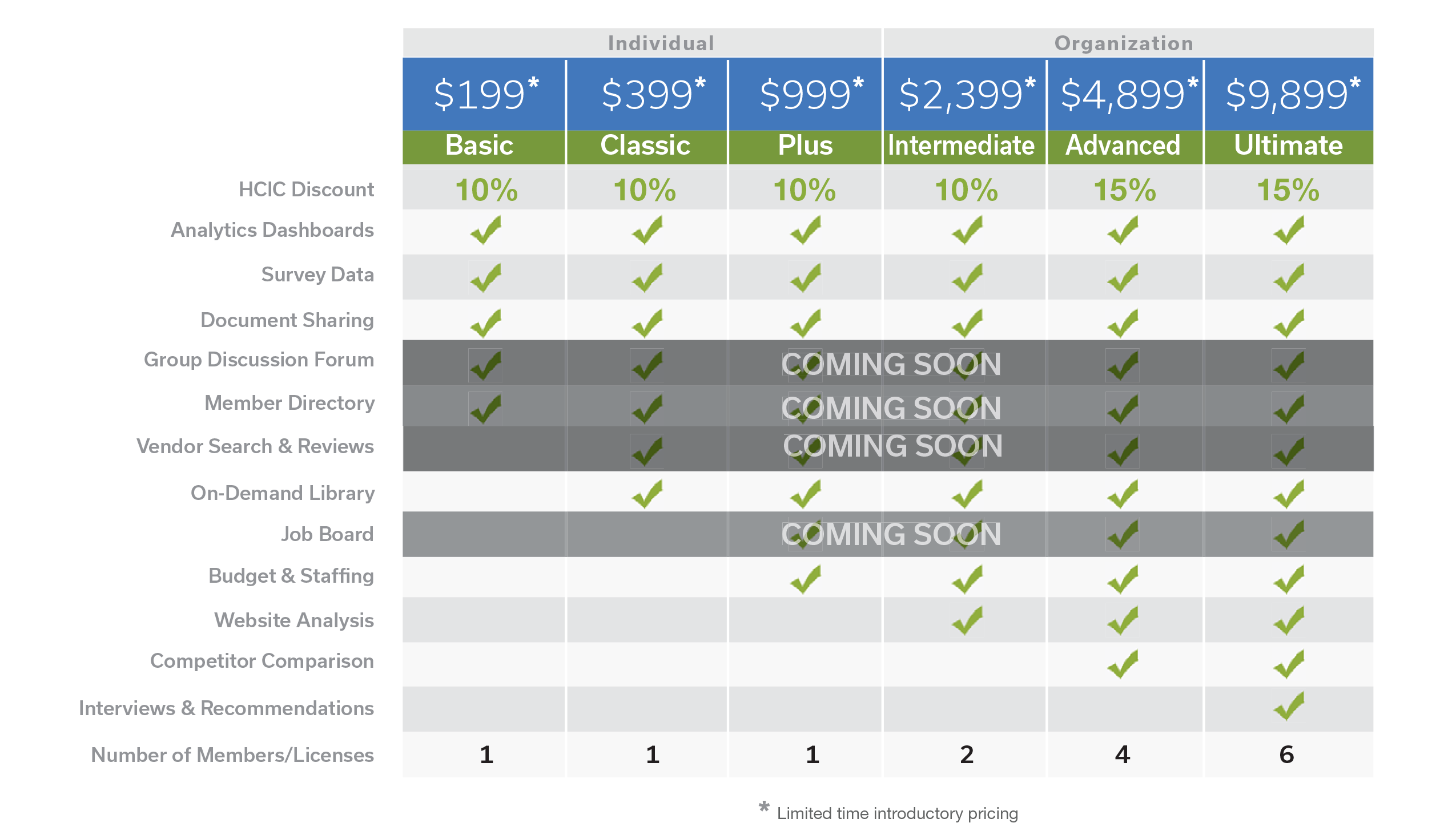 HCIC Discount
As a member of Greystone Engage, you receive a discount to the Healthcare Internet Conference.
Analytics Dashboards
All Greystone Engage membership plans include Analytics Dashboards that provide peer and national comparisons of Google Analytics data, staffing budget, etc., and custom analytics dashboards that provide you with goal-focused results.
Survey Data
As a member of Greystone Engage, you can provide survey feedback on timely subjects such as mobile, CRM investments, staffing trends, design trends, etc., and in return, get access to the survey results as they become available.
On-Demand Library
A valuable component of Greystone Engage is the best practice resources that includes hundreds of Backstage Pass webinar and HCIC audio recordings.
Document Sharing
All levels of Greystone Engage membership includes file sharing, where you can build a knowledge base of best practices by sharing documents with peers.
Group Discussions Forum -
Coming Soon
Form your own community and/or connect with friends, colleagues and experts to ask questions, seek advice and network.
Member Directory -
Coming Soon
Grow your network of colleagues with a directory of Greystone Engage members to connect and share knowledge and perspectives with each other on the latest healthcare trends and topics.
Job Board -
Coming Soon
Post jobs and recruit candidates from within the community.
Vendor Search & Ratings -
Coming Soon
The ability to search and compare industry-specific vendors is an invaluable component of your Greystone Engage membership.
Budget & Staffing
As a member of Greystone Engage, you receive an analysis of your organization's existing web organizational structure and staging resources (Plus Level and higher). This analysis can be used to build recommendations and a rationale for an efficient organization structure and the needed staff resources.
Website Analysis
An analysis of your health system's existing public-facing website is included with your membership at intermediate Level and higher.
Competitor Comparison
The Advanced and Ultimate membership levels include an analysis of your existing public-facing website compared to two competitors or peers of your choosing.
Interviews & Recommendations
The Ultimate membership level includes up to five interviews with key administrators to determine their current perceptions and expectations of your digital footprint, and high level recommendations for improvement.