Consulting for Hospitals and Healthcare Systems
Healthcare Digital Consulting and Organizational Buy-In for your Digital Strategic Plan
No great marketing decisions have ever been made based on qualitative data alone.
As part of its healthcare analytics consulting practice, Greystone.Net offers two valuable tools that help with collecting information and providing data analysis and benchmarks during the discovery process. These measurement tools should be put in place before and during your planning stages.

gSight is a suite of tools for monitoring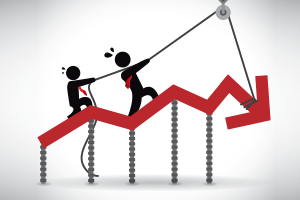 and measuring the voice of the digital customer and includes a healthcare-specific pop-up website survey that measures how your website visitors' experiences are impacting your overall brand. It provides detailed reports with benchmarks and recommendations to help you prioritize website improvements.

Engage is a multifaceted membership program for healthcare marketers. The analytics component is an extensive dashboard with peer group and national comparisons of Google Analytics data, staffing, budget information, etc. And the analytics dashboards are combined with dashboards on Greystone's annual digital marketing-focused surveys and other resources like videos and whitepapers.

In addition to these tools, Engage provides an online community for discussions and networking.

Mobile and Desktop Hospital Website Analysis
Don't make me think!
Website users have a low tolerance for complication. They crave ease and convenience and want access to information and service 24/7, making web strategy for hospitals a prime consideration. Greystone.Net helps you create an effective web and digital presence by conducting an objective healthcare website analysis or digital assessment that includes your mobile presence, assessing approximately 35 key features and functions.

Greystone.Net also:
Conducts hospital competitor comparison for a select number of websites.
Holds interviews with key stakeholders to learn about the current situation, identify unmet needs and understand digital expectations.
Specializes in:

Academic medical center digital planning
Children's hospital digital planning
In some instances, an online survey may be deployed to gather employee feedback and perceptions of the digital presence.
Defining Goals and Audiences for Digital Channels
A goal without a plan is just a wish.
All hospitals have overarching goals and target audiences but does your hospital digital strategic plan allow your digital team to allow their goals with the organization's goals? Sometimes an organization needs help with digital goal setting and target audiences and/or implementing actions to achieve those goals. Greystone.Net assists in finding the deficiencies and helping refine goals and target audiences. This includes securing executive buy-in on goals and audiences. This can be done for all of your digital channels (i.e., website), and sub-categories of your website (such as human resources, foundation, portal sites, etc., social media, mobile, SEO and more).

#WhatHappensOnSocialMediaStaysOnSocialMediaForever.
Greystone.Net's
typical process for social media planning for hospitals and health systems includes conducting a current state hospital social media analysis, gathering insights on potential social media properties and developing a social media strategy that increases awareness of your brand, protects the organization's image and facilitates communications with target audiences. The process also often includes providing internal education that fosters creative thinking and leads to the deeper development of social media applications.
Identifying Staffing Needs and Organizational Structure
Your marketing is only as good as the team you hire.
This is important to the success of your plan's execution and implementation. First, Greystone.Net will help you analyze your existing hospital marketing structure and/or web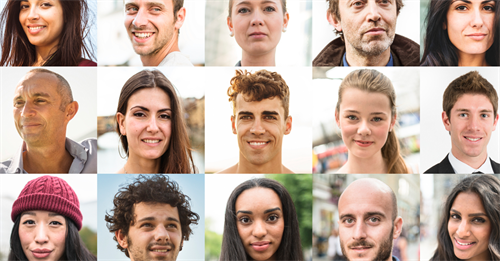 organizational structure by answering the following questions:
What skill-sets are needed?
What organization structure makes the most sense for your organization?
What new functions and teams are needed?
How will departments work together in new and agile ways?
What is the best hospital digital organizational structure? That is the question all hospital marketers want answered.
Greystone.Net provides digital staff consulting by analyzing existing staffing resources and using the information to build staffing recommendations and rationale for an efficient organization structure and the resources needed to match departmental priorities with organizational business goals.
Greystone.Net helps you develop the staffing plan needed to transition your department from a MarCom focus to a MarTech focus. In today's contemporary marketing department that means having a team that is a blend of art and science: The Marketer-Scientist. The goal is to develop a marketing team that has aptitude and attitude and is agile enough to meet changing challenges. Once a plan has been developed and vetted, Greystone.Net can help present the recommendations to your executive team.

Establishing a Governance Structure
Governance is the fuel that ensures your healthcare digital strategic plan is properly executed.
Securing leadership support and buy-in is no small task. This may include setting up a governance structure and hospital digital steering committee to monitor and guide digital developments and utilization. Greystone.Net helps with hospital organization structure development by forming the purpose of the committee and its members. This task also looks at where the function sits organizationally and how it blends with other departments and operations.

Defining Budgetary Needs and C-Suite Support
Money is not everything, but it helps.
Greystone.Net has had success getting healthcare marketing budget plans approved during our 20+ years of working with hospitals and healthcare systems. The company's advisers understand that without a solid budget, you can easily over promise, under deliver or lose business to competitors. Greystone.Net helps by: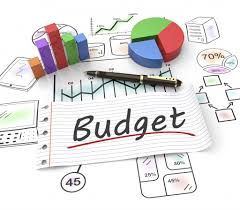 Providing healthcare digital and marketing budget consulting that will help to organize and consolidate your digital budget into one focused document.
Creating a solid plan on how to spend that money according to your digital goals.
Analyzing the budget plan and making adjustments according to the final budget approval from senior executives.
This process affords you the opportunity to explore different strategies on how best to reach and exceed your business goals with the most productive hospital marketing budget plan.
Don't let implementing your strategic plan be your side job.
Most healthcare digital marketers wear many hats and it is difficult to juggle all of your responsibilities. Greystone.Net can assist by providing ongoing guidance and project management to ensure strategies are on target and priorities are met.
A digital consulting retainer provides periodic virtual meetings, moderated by Greystone.Net, for the client to discuss topics of importance to them and work through barriers and challenges. Greystone.Net also helps monitor progress on a plan and make mid-course adjustments, as needed. Through a retainer, Greystone.Net is generally available to help you address any issues as they arise and ensure you meet your goals and milestones as planned.
Unless coached, most people never reach their maximum potential.
There are times and situations where support is needed at the management level of an organization. Greystone.Net's principals are skilled and available to provide executive coaching and mentoring in these situations. Executive coaching and mentoring are customizable and can help you:
Achieve short-term, goals
Ensure that performance is meeting the plan
Make mid-course adjustments to achieve goals,
Grow in your role and performance.
Outcomes of Planning
(depending on how you structure your proposal)
Developing a documented tactical plan and strategy supporting organizational efforts
Establishing goals and key target audiences
Sharing a common vision
Specifying the application of existing and new technologies
Identifying the needed human resources and reporting relationships
Defining required financial resources and expected returns
Establishing accountabilities and measurable tactics.
Success! Thanks for filling out our form!