Consulting for Hospitals and Healthcare Systems
Greystone Provides Organizational Buy-In for your Digital Strategy
A healthcare digital strategy is not a set of tactics for a particular technology. It's a healthcare digital plan, but more importantly, it's a plan that works and adjusts with your needs as the market shifts. We work with you to build a workable, flexible and measurable strategy.
Our goal is to create a realistic, achievable plan for your organization - one that is a usable roadmap, grounded in the realities of your current situation, budget and resources and able to guide your next-generation web and digital strategies. The ultimate goal is to help you engage your visitors, improve their online experiences and drive revenue growth for your health system.
We offer an array of healthcare digital consulting services that can help hospitals and health systems strategically plan and launch their websites, manage the MarTech transition, select their marketing technology and more, while also taking into consideration your timing restraints.
The following offerings can be adjusted and customized to meet your specific needs:
No great marketing decisions have ever been made on qualitative data.
We have two tools that can help collect intel during the discovery process and are recommended to be put in place before or during your planning stage.
gSight is a healthcare pop-up website survey tool that measures how your website experiences are impacting your overall brand, and provides
detailed benchmark reports with recommendations so you can prioritize website improvements.
Engage is a membership option for healthcare marketers that includes many features. The analytics component is an extensive analytics dashboard with peer and national comparisons of Google Analytics data, staffing budget, etc. And, all of that is combined with custom analytics dashboards of data from Greystone's timely digital marketing-focused surveys.
In addition to these tools, we ensure that each of your goals are trackable. We help to define what should be tracked and measured, set benchmarks, define KPI's and develop and implement analytic solutions for each of your channels.
Mobile and Desktop Website Analytics
Don't make me think!
Users have a low tolerance for complication. They want you to give them what they need at the time that they need it. Greystone.Net helps you through this process by conducting an objective healthcare website analysis that includes your mobile site, assessing approximately 35 key features and functions.
We also compare the existing web site to a select number of competitor and peer websites.
We conduct interviews with key stakeholders to learn about the current situation, identify unmet needs and understand digital expectations. In some instances, we may also deploy an online survey to gather employee feedback and perceptions of the digital presence.
Defining Goals and Audiences for Digital Channels
A goal without a plan is just a wish.
Sometimes an organization needs help with establishing goals and target audiences and/or implementing those goals that have been established but not supported. We assist in finding out where the deficiencies are and resolving the issue through refined goal and target audience setting and/or educating your executive team on the importance of these goals.

#WhatHappensOnSocialMediaStaysOnSocialMedia…Forever.
The typical process for social media planning for hospitals and health systems includes conducting a social media analysis, gathering insights on potential social media properties and developing a social media strategy and tactics that will increase awareness of your brand,
protect the organization's image and facilitate communications with and build relationships with target audiences.
The process also includes providing internal education that fosters creative thinking and leads to the development of social media applications with the potential to:
Increase awareness of your brand and services.
Protect the organization's reputation and image.
Facilitate communication with target audiences.
Drive visitors to the website and business to the clinical enterprise.
Build social media tactics for engagement with hospital key target audiences.

Identifying Staffing Needs and Organizational Structure
Your hospital is only as good as the team you hire.
In the last decade, marketing has transitioned from one of the least tech-dependent business functions to one of the most tech-dependent business functions -- the change from MarCom to Martech. The impact of this transformation from a MarCom focus affects all aspects of an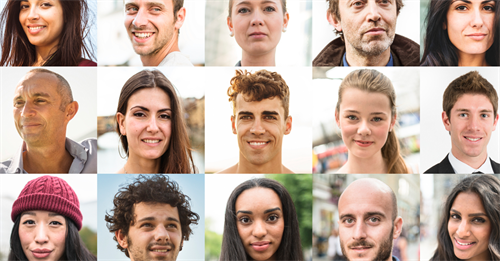 organization's marketing structure. Things that were once a routine part of marketing efforts are now rarely done. Things that did not exist a decade ago are now essential for digital efforts. As a result, the organizational structure, the skill sets needed, and the resources required to support a contemporary digital presence have changed and will continue to change.
Staffing resources are analyzed and then that information is used to build a recommendation and rationale for an efficient organization structure and the staff resources needed to match departmental priorities with organizational business goals.
We can help determine if additional staff positions are needed, develop an appropriate reporting and management system and develop a phased approach to onboarding new hires or reallocating existing employees. Once a plan has been developed and vetted, we can build a staffing recommendation for your hospital and present the results to your executive team.
Establishing a Governance
Governance is the fuel to ensure that your strategic plan is properly executed.
Securing leadership support and buy-in is no small task. This typically includes setting up a hospital digital steering committee to monitor, guide and report on internet developments and utilization. Greystone.Net helps to develop the purposes of this committee and its members. This committee helps the organization to monitor and manage the implementation of the digital plan, passes policies and procedures, reviews reports and implements adjustments to the plan and resolves conflicts or any other internet-related issues.
Defining Budgetary Needs and C-Suite Support
Money is not everything, but it helps.
We have had great success getting hospital digital budget plans approved during our 20+ years of working with hospitals and healthcare systems. The company's staff understand that without a solid budget, you can easily lose sight of your digital goals and lose business to competitors if money is not spent wisely. We can help in the following ways: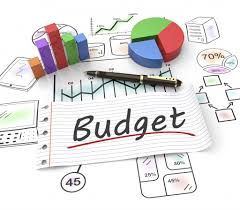 Provide digital and marketing budget consulting that will help to organize and consolidate your digital budget into one focused document.
Create a solid marketing plan on how you spend that money according to your digital goals. We help you allocate your budget to the proper tools and the marketing channels that are the most effective for your organization.
Analyze the marketing budget plan and make adjustments according to the final budget approval from senior executives. This success will allow you the opportunity to explore different strategies to find the best solutions for your business goals.
Don't let your strategic plan be your side job.
Some healthcare digital marketers wear many hats, making it difficult to juggle all of their responsibilities. We can assist by providing ongoing guidance and project management assistance to ensure strategies and priorities are met.
Over a predetermined period of time, a retainer provides periodic virtual meetings, moderated by Greystone, for the client to discuss topics of importance to them. Greystone can also help you monitor progress on a plan and make mid-course adjustments, as needed. And through a retainer, Greystone can be generally available to help you address any challenges or issues as they arise.
It's not you, it's them.
There are times and situations where support is needed at the management level of an organization. Our principals are skilled and available to provide executive coaching and mentoring in these situations. Executive coaching and mentoring can help you:
achieve short-term goals
ensure that performance is meeting the plan
make mid-course adjustments to achieve goals
grow in your role and performance.
Outcomes of Planning
(depending on how you structure your proposal)
Developing a documented tactical plan and strategy supporting organizational efforts
Establishing goals and key target audiences
Sharing a common vision
Specifying the application of existing and new technologies
Identifying the needed human resources and reporting relationships
Defining required financial resources and expected returns
Establishing accountabilities and measurable tactics.
Success! Thanks for filling out our form!