Digital Infrastructure Planning
In addition to overall consulting, Greystone.Net is often asked to provide specific tactical help to identify needed infrastructure support for web and digital activities. This might include counsel on budgeting, staffing, organizational structure, web/digital governance, MarTech stack development, technology review and more.


Identifying Staffing Needs And Organizational Structure
An appropriate organizational structure staffed with the right team is an important step toward the success of your plan's execution and implementation.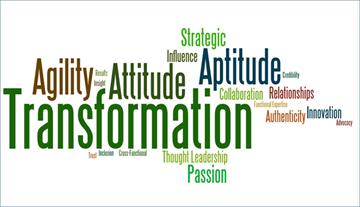 Based on client needs, Greystone.Net can first help you analyze your existing marketing structure and/or web organizational structure by asking and answering the following questions:

What skill-sets are needed?
What organization structure makes the most sense for your organization?
What new functions and teams are needed?
Is your staff agile? Do they have the aptitude and attitude to transform your work?
How will departments work together in new and agile ways?

Staff planning helps you analyze your existing web organizational structure and staffing resources and then use that information to build a recommendation and rationale for an efficient organization structure and the staff resources needed to match departmental priorities with organizational business goals. Once a plan has been developed and vetted, we can present the results to your executive team and build a case for the resource recommendations.
We can help develop the staffing plan needed to transition your department from a MarCom focus to a MarTech focus. In today's contemporary marketing department that means having a team that is a blend of art and science: The Marketer-Scientist. The goal is to develop a marketing team that has aptitude and attitude and is agile enough to meet changing challenges. Once a plan has been developed and vetted, Greystone.Net can help present the recommendations to your executive team.


Establishing A Governance Structure
Securing leadership support and buy-in is no small task. This may include setting up a governance structure and hospital digital steering committee to monitor and guide digital developments and utilization. Greystone.Net helps with hospital organization structure development by forming the purpose of the committee and its members. This task also looks at where the function sits organizationally and how it blends with other departments and operations.


Defining Budgetary Needs And C-Suite Support
Greystone.Net has had significant success in getting healthcare marketing budget plans approved during our 20+ years of working with hospitals and healthcare systems. The company's advisers understand that without a solid budget, you can easily over-promise, under deliver or lose business to competitors. Greystone.Net helps by:
Providing healthcare digital and marketing budget consulting that will help to organize and consolidate your digital budget into one focused document.
Creating a solid plan on how to spend that money according to your digital goals.
Analyzing the budget plan and making adjustments according to the final budget approval from senior executives.
This process affords you the opportunity to explore different strategies on how best to reach and exceed your business goals with the most productive hospital marketing budget plan


Reviewing Other Infrastructure Needs
Greystone.Net also helps clients strengthen their web and digital infrastructure in other ways including:
Reviewing your MarTech stack to understand what tools are in place, what is working well, what is missing and what tools needs to be acquired or improved.
Helping you evaluate technology platforms/options and select a platform or vendor-partner that is right for your situation.
Analyzing how your digital assets are integrated with your voice, virtual and access services.
Developing strategies for an improved patient experience and one that is consistent and seamless across the channels.
Integrating the digital assets with your organization's CRM efforts.
And much more.