Ask: Visitor Experience Survey
The foundation of gSight is the website customer experience survey. It uses a unique questionnaire with contemporary phrase-based responses to uncover the elements of your website that need improvement.


How Does It Work?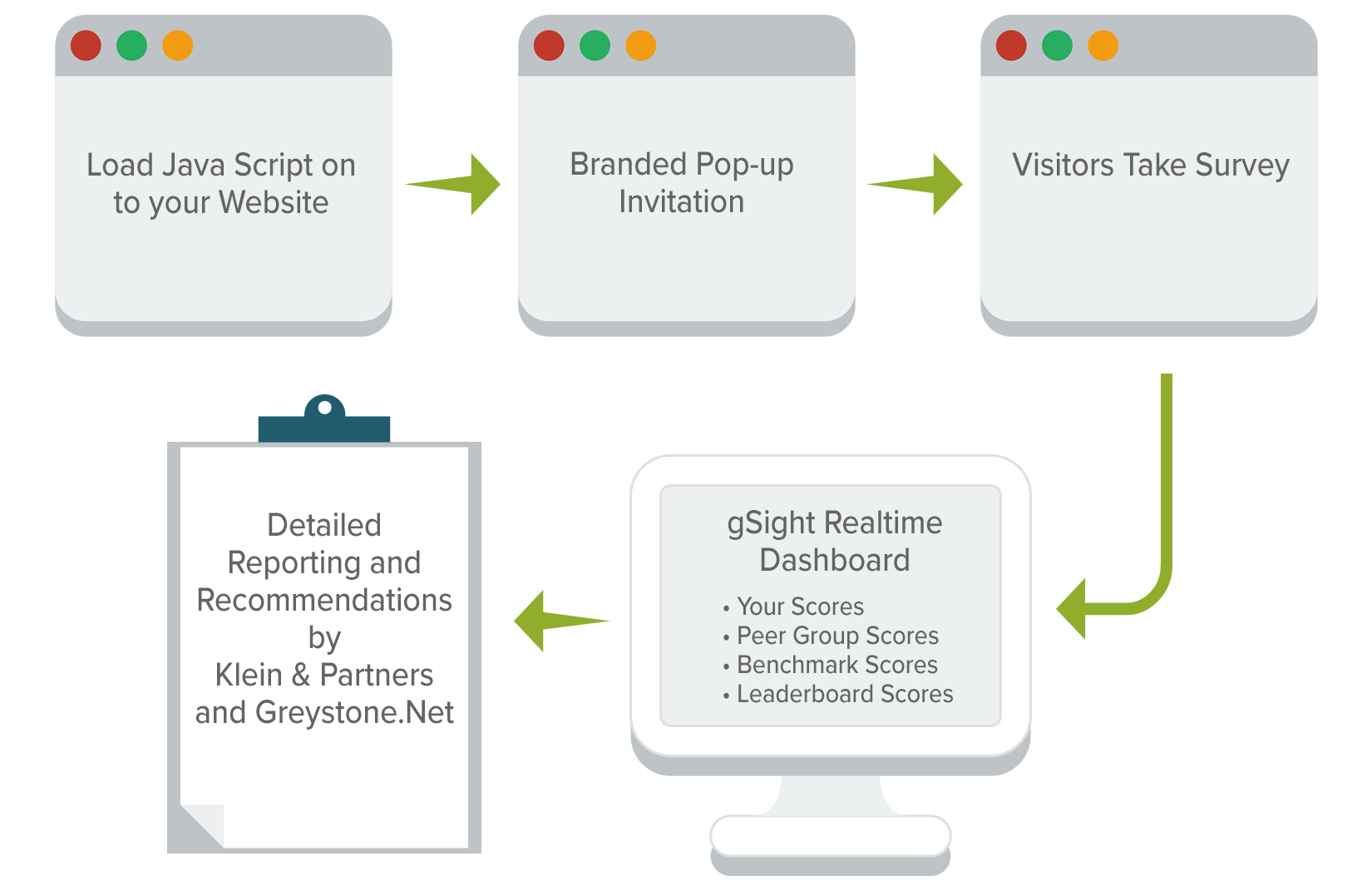 Dashboard Reporting
Data is collected and clients can view real-time.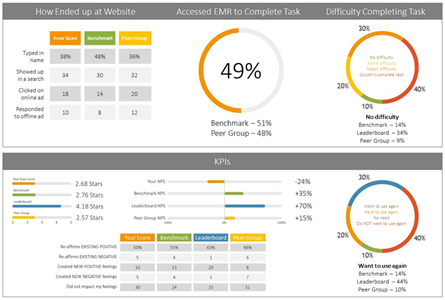 Saves budget dollars
Mobile friendly
Provides continuous and unlimited survey completes
Online real-time easy-to-use reporting dashboard
Detailed benchmark reports with recommendations from industry experts
Healthcare-specific benchmarks and statistically-derived leaderboard scores
Verbatim responses providing real-world details about a user's digital experience.

Observe: The Healthcare Customer Experience
gSight clients can add-on tools to further analyze and inform:
Peer group comparisons
Additional report with webinar results presentation
Custom questions
Hotjar analytics/reporting - designed to help you better understand how visitors are using your site, where they are
abandoning your site, which steps in your forms are tripping them up, and more.
Listen: Recruiting and Usability Testing

Improve: Digital Strategy Consulting
Watch and Learn How to Listen to the Voice of the Digital Customer to Improve your Brand's Experience
Demo and More Information
Can We Provide More Information or Tailor a Quote for You Based on Your Needs?
Success! Thanks for filling out our form! A gSight team member will respond to your request soon, no later than the next business day.