Terri McNorton

VP Corporate Communications
Bon Secours Health System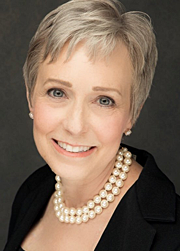 Terri McNorton, who passed away in January 2019, had an exemplary career in PR and marketing. For nearly two decades, she served as vice president for three major regional health systems: General Health System (Baton Rouge, LA), Ochsner Health System (New Orleans, LA) and Bon Secours Health System (based in Marriottsville, MD). She began her career in the consumer products industry, leading global communications and public relations for Tropicana. Following a professorship and owning her own PR firm, Terri went on lead to one of the most decorated careers in modern American healthcare marketing and communications.
Terri was awarded over 100 regional and national honors for marketing and communications achievements, including a national Lifetime Achievement Award by the American Hospital Association's Society for Healthcare Strategy and Market Development (SHSMD) and induction into the Healthcare Internet Hall of Fame (HIHOF). In addition, she volunteered her time mentoring dozens of up-and-coming industry professionals and served 16 professional/industry organizations in various leadership roles.
Terri will be remembered for her dedication and passion for her profession, and above all her love and devotion for her family.